Today is the first day of October and that means the start of Bloggers Dressed In Blood hosted by me, Fake Steph, and Mercurial Musings. We're so excited to start this event for the second year!
How to Participate
Link up blog posts where you celebrate anything scary. This could be a review of a scary book or horror film, an interview with an author who strikes fear in the hearts of readers, or anything else that celebrates the most frightening aspects of this time of year. Posts announcing your intent to participate in Bloggers Dressed In Blood totally count.
How to Win  
One winner will receive a $50 gift card to Amazon or Barnes & Noble (US only). If our winner is international, the winner will receive their choice of three books up to a total value of $50 from The Book Depository. (And don't forget to check the schedule for the mini-challenges!)   You get an entry for every link you post to the above linky and once a day, you can enter a secret code for an extra entry. This code will change three times a week and Steph, Danielle and I will take turns posting it. Danielle will post a code on MONDAYS that is valid through Wednesdays (you can enter it once each day). I will post a new code every THURSDAY that is valid through Friday and Steph will post a code on Saturdays that lasts the whole weekend. (Right now the code is REDRUM, but check back here on Thursday for the next code!)  
Schedule  
Mondays: Mercurial Musings Thursdays: Midnight Book Girl Friday: The Fake Steph Dot Com  
Mini-challenges:  
October 3-October 9: Midnight Book Girl  Freeze It!
October 12-October 18: The Fake Steph Dot Com
October 21-October 27: Mercurial Musings
Grab a button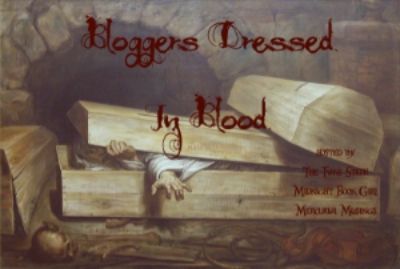 Related Posts