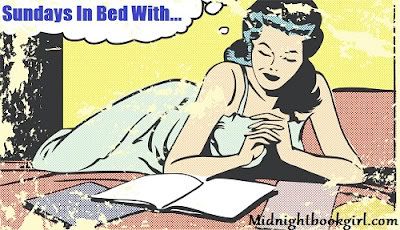 Sunday's in Bed is hosted by Kate at Midnight Book Girl to share with everyone what you're reading in bed Sunday morning before getting to the days activities.
I'm currently listening to Shadow of Night and I have about 2 hours left so I'll be finishing that one up today! I'm enjoying it, but not as much as I enjoyed A Discovery of Witches. I am very excited to see what will happen next, though it saddens me that there isn't even a release date yet!
I'm also hoping to get enough work done today so I can tuck myself in early and finish Fragments by Dan Wells… finally. I'm having some trouble finishing it and you can read about that here.
This will probably be another slow week on the blog. I have to get my house ready for my parents and my brother who are coming in for a wedding and I found out on Friday that I will have additional work on my plate this week.
June is going to be awesome though! I'm working on my post about ratings and I have some awesome reviews coming your way.
Related Posts