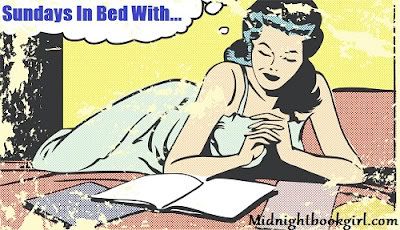 Sunday's in Bed is hosted by Kate at Midnight Book Girl to share with everyone what you're reading in bed Sunday morning before getting to the days activities.
Today I'm reading The Trouble with Flirting by Claire LaZebnik. So far I'm really enjoying it and it's super cute and I'm totally in the mood for something super cute.
Last night was book club and we discussed Ready Player One by Ernest Cline. Someone heard that Cline hid an Easter Egg in Ready Player One so we spent some time finding it (and it's totally there folks!) and discussing the general awesomeness of Ready Player One. If you want to find the Easter Egg I'll give you a hint: It's the divots in the letters. If you want another hint you can email me.
Courtney from Abducted by Books, Kate from Midnight Book Girl and Steph from The Fake Steph Dot Com stayed at my house last night after book club and we had an amazing bookish time.
I also decided to set aside Requiem for now. I'm not really feeling it right now so it's time to move on.
What book are you reading today?
Related Posts