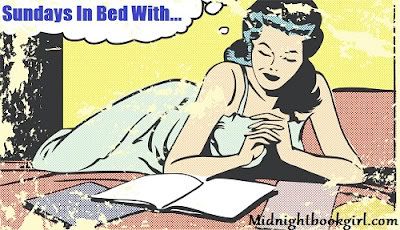 Sunday's in Bed is hosted by Kate at Midnight Book Girl to share with everyone what you're reading in bed Sunday morning before getting to the days activities.
Right now I'm feeling a little overwhelmed with ALL THE THINGS and the NEVERENDING COLD. I think if it wasn't for the neverending cold I probably wouldn't be feeling so overwhelmed with all the things. I'm just so tired and I haven't slept through the night in two weeks because of the neverending cold. It's also quite possible that I have the neverending cold because I'm not taking enough time to rest because of all the things.
With any luck I'll be super productive today and I'll be able to spend some quality time with Everbound. So far its REALLY good. But I just haven't had the time to really spend with it.
What are you reading today?
Related Posts