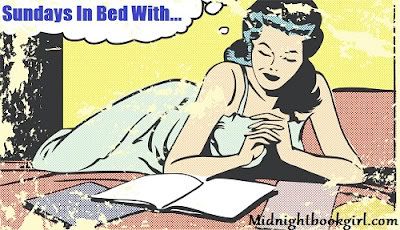 Sunday's in Bed is hosted by Kate at Midnight Book Girl to share with everyone what you're reading in bed Sunday morning before getting to the days activities.
Today I'm reading The Best Man by Kristan Higgins
Kristan Higgins is one of my favorite Chick Lit authors and I was super excited when I got approved for it through NetGalley. Because of my upcoming commitments I'm reading it early (It comes out February 26) plus I just really want to read it.
I'm not sure how much time I'll be spending reading as this is the last week of the regular football season and it'll be pretty much non stop action. But we shall see.
As Kate mentioned in her post I'll also be starting Texas! Lucky soon. We recently discovered our mutual liking of the Texas! series. I can't wait to write my review on it because I absolutely love writing Texas! In fact I kind of feel like bolding it and adding extra !!! every time I write it, just to make it more fun 😉
On another note I have to share a little funny from work the other day. One of my least favorite parts of my job is to go through applications. It's tedious and there are quite a few bad apples out there. I've been doing this job for a looooooong time so it's always refreshing when I come across something new on an application.
On the application there is a spot for you to fill out your previous job history, so here one of the questions, and the answer.
Question: What was you're reason for leaving?
Answer: "i was too good for the low pay i was getting"
On the bright side he's not lacking any confidence in himself. (also please note the " i ", that was not a typo.)
I would also like to point out that probably 75% of the population thinks they aren't getting paid what there worth, but I don't see people quitting en masse because of it.
What are you reading today?
Related Posts