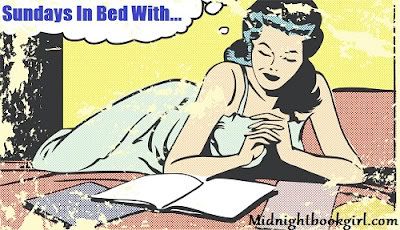 Sunday's in Bed is hosted by Kate at Midnight Book Girl to share with everyone what you're reading in bed Sunday morning before getting to the days activities.
Today I'm reading Big Boned by Meg Cabot
Hey look! It's a real picture this week! I'm so excited that it's finally Christmas time, and I thought it would be nice to display the books I'm reading this month with some of my favorite Christmas decorations.
This is my Winter Wonderland set. When I was a kid this was by far my favorite thing at Christmas. You could put the skaters on the rink and they would spin around while Winter Wonderland played.
Over half my Christmas decorations came from my mom when she decided it was time to downsize her collection and I was super excited that this was one of the pieces she gave me.
Today I'm hoping to finish Big Boned by Meg Cabot. So far it's hilarious just as expected.
What are you reading today?
Related Posts