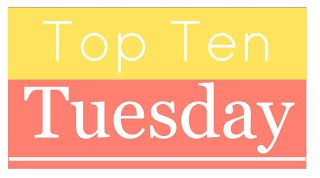 Top Ten Tuesday is an weekly meme created by the awesome people at The Broke and Bookish, who love lists as much as I do.
Top Ten Authors I'm Thankful For.
In no particular order…
1. John Green
For making me feel.
2. Maureen Johnson
For twitter.
3. Sophie Kinsella
For providing me that pick me up when I need it.
4. Lauren Oliver
For making me cry when I wasn't suspecting it.
5. Judy Blume
For writing about stuff that matters, and for having already written it when I needed it to matter to me.
6. Christopher Pike
For providing me with the right books to bridge the gap between "kid books" and "adult books."
7. F Scott Fitzgerald
For The Great Gatsby.
8. John Grisham
For making me think I could totally be a lawyer without having gone to law school.
9. Harper Lee
For To Kill a Mockingbird.
10. All the other authors out there (published or not)
For putting their words on paper for others to read.
Related Posts