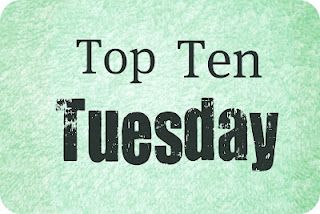 Top Ten Tuesday is an weekly meme created by the awesome people at The Broke and Bookish, who love lists as much as I do.
Top Ten Favorite Kick-Ass Heroines
It's kind of hard to explain why they are so kick-ass without giving away spoilers. But trust me, they are kick-ass!
1. Lisbeth Salander (The Girl with the Dragon Tattoo series)
2.Hermione Granger (Harry Potter series)
3. Katniss Everdeen (The Hunger Games series)
4. Tris Prior (Divergent series)
5. Heather Wells (Heather Wells series)
6. Darla (Ashfall series)
7. Hartley Featherstone (Deadly Cool series)
8. Eve Dallas (In Death series)
9. Anna (Anna Dressed in Blood series)
10. Lindsay (Women's Murder Club series)
Hmmmm all series. I guess I shouldn't be surprised.
Related Posts