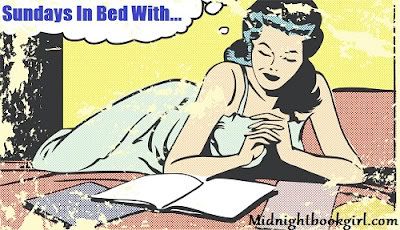 Sunday's in Bed is hosted by Kate at Midnight Book Girl to share with everyone what you're reading in bed Sunday morning before getting to the days activities.
I won't be reading anything today because I have work to do.  I know work is no fun but it must be done.  As much as it sucks to not be able to read to day I'm pretty much all read out because I read all day yesterday.
Last April Kate, Steph and I got together for Dewey's 24 hour readathon and we had so much fun so we decided to have one of our own. So Saturday we all got together again at my house for some reading, talking and delicious snacks.
We had a lot of fun and we even did some reading too!
You'll have to check with Kate and Steph to see what they read but I read:
Ashfall – 75 pages (It was good but it's moving a little slow so I set it aside.)
Burn for Burn – Finished (An excellent read.)
Uncommon Criminals – Finished (Cute and fun.)
Related Posts