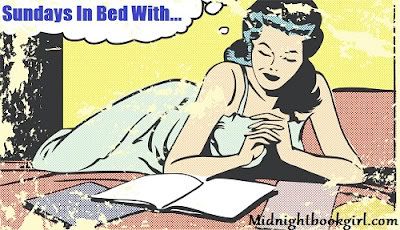 Sunday's in Bed is hosted by Kate at Midnight Book Girl to share with everyone what you're reading in bed Sunday morning before getting to the days activities.
I wrote this post and then forgot to schedule it so it's going up when the morning is all but over.  Sadly it looks like I won't have much reading time today since real life keeps intruding on my plans.
Today I'm hope to read The Wishing Spell by Chris Colfer.  I received a copy of this at BEA during the Children's Author Breakfast and originally I was going to give my copy away because I don't really read middle grade a lot of middle grade.  But after listening to Chris Colfer talk (he was surprisingly funny), I decided I wanted to read it after all.
I'll be reading it with Courtney from Abducted by Books.  🙂

I forgot to announce my Insurgent Giveaway Winner last week (oops!)
The winner is… Christina!
Congratulations Christina.  She has already been emailed 🙂
What are you reading today?
Related Posts