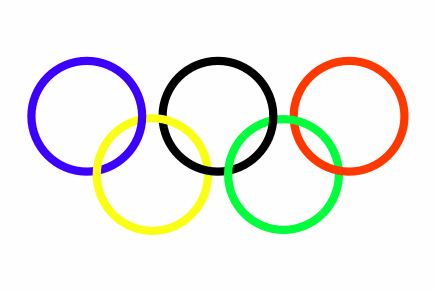 The Olympics are finally here!!!  I really enjoy the Olympics and I'm really excited that it's in London because that was the most I've enjoyed an opening ceremony since… ever.  Musical montage – awesome (like really, seriously awesome).  Special effects – great.  British accent – excellent, as always.  Story line – good (I loved all the classic bad guys from British literature).  Voldemort vs. Mary Poppins – seriously awesome.  Commentary – not so much awesome there (it was just too much).  
The only thing that upsets me about the Olympics being in London is the time difference.  Everything I want to watch is on at like 2am.  Not cool.  Good thing I have a DVR, now if only I could stay off the internet…
Update @ 10:00 pm EST: Even though the parade of nations is fairly boring, I'm digging the music, and I love seeing what all the different countries are wearing (though I'm sure, as always, the US will disappoint in their choice of outfit).
Update @ 11:00 pm EST: Called it!  Another disappointing outfit.  And it's by Ralph Lauren!  With Ralph Lauren designing you'd think they would look good.
Update @ 11:45 pm EST: Coolest.  Olympic.  Cauldron.  Ever.
Related Posts