Book Blogger Hop is hosted by Jen at Crazy-For-Books.  I met Jen at BEA and she's seriously awesome!
Blogging Question: Do you immediately write a review upon finishing a book or do you wait and write multiple reviews at once?

I try to write them within a day or two of finish the book, a week at the most.  I try to take notes but if I'm really into a book I tend to forget to take a minute to note stuff down so if I don't write the review write away I will forget things.  If I know I don't have a lot of time I will at least start a post and just write little short phrases to help me remember stuff when I do have time to write the review. 
---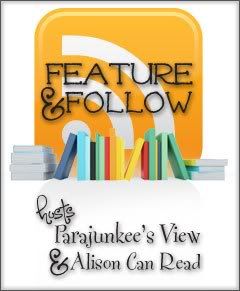 Feature & Follow is hosted by Parajunkee's View and
Alison Can Read
. Every week they feature a new blogger and ask a question.  Learn more about Feature & Follow.   
Q: If you could "unread" a book, which one would it be? Is it because you want to start over and experience it again for the first time? Or because it was THAT bad?
Today's features:
Head Stuck in a Book
and
Books and Blossoms
.
Several months ago I read Sweet Valley Confidential: Ten Years Later.  I LOVED Sweet Valley High growing up.  I read all the books and I imagined that when I started high school it would be just like Sweet Valley High (note: this turned out to not be true).  I was pretty excited when I saw this book was coming out because it gave me a chance to relive a childhood favorite and catch up with the gang. 
Sweet Valley Confidential was flat out awful!  I wished I never had read it because it ruined a childhood favorite.  And just so that y'all don't think I'm crazy it has a Goodreads rating of 2.28.   
---
Reviews
The Chaperone by Laura Moriarity
Other Posts
Sundays in Bed with… Beauty Queens
Top Ten Tuesday: Summer TBR List
I'm Just Another Lemming – Thoughts on Fifty Shades
I hope everyone has a great weekend.  Happy Friday!
Related Posts