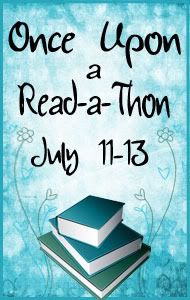 So far it's been more of a suck-a-thon for me, but all my own fault. Is it weird that I read less when I'm not working than when I am? On the plus side I did a lot more housework than usual, and read a bit (I'm very close to finishing two books!).
Today is a work day for me, so I'll be there for 12 hours. Fortunately there is usually plenty of opportunity for me to read during work so I will use that as much as I can. Here's what's on deck for today:
I'm planning on reading The Night Season by Chelsea Cain first, and then if I get to it, The Bone Garden by Tess Gerritsen… or I might read a Harry Potter novel, most likely book 4 or 5.  Now that it's all coming to an end, I have a huge craving for all things Potter.  I finished the second half of Deathly Hallows on Sunday night, crying like a baby the entire last 50 pages or so.  I can't wait for Pottermore to start up.  I used to be heavily involved in an HP site called Hogwarts Experience (yes, I  once "taught" Potions and History of Magic, and I am one heck of a rp Quidditch player), but somehow I kept getting older and all the newbies kept getting younger…
So reading today, and hopefully I'll find time for a challenge!
Related Posts